DONATE TO PROSPECT PARK ASSOCIATION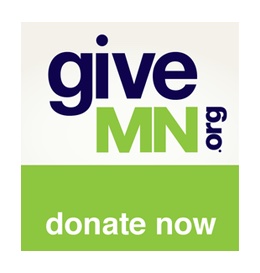 Prospect Park Association is a 501(c)(3) charitable organization, and all donations are tax-deductible. Simply click the Give-MN button or mail checks to PPA, P.O. Box 141095, Minneapolis 55414.
More Info

Tuesday evening 5 - 8 pm. August 2, 2022

NATIONAL NIGHT OUT BLOCK PARTIES
Meet neighbors, join block parties organized by block clubs in our neighborhood and more! Refreshments and potluck snacks.
More Info

2022EVENTS
signup for the PPA MONTHLY NEWSLETTER SENT via E-mail.
Current NL || Previous NL || Past NLs
Stay up-to-date on (virtual) meetings, events and happenings in Prospect Park.
2022EVENTS
Monthly Neighborhood VIRTUAL Meetings
Neighborhood Town Hall / PPA Board Combined Virtual Meeting. Next meeting: Monday August 22, 2022 6:30 - 8:00pm. (Access at 6:20pm) (see PPA Newsletter & PP E-list postings for Link to online meeting.)
More Information

Spring 2022NEWS
Southeast seniors
Health Rhythms: Drumming
Future Planning for Solo Persons

More Info

2022NEWS
Join the PP E-LIST

More than 1,300 Prospect Park residents are connected in this independent list serve. Send a sign up request via e-mail!
Sign Up!

Summer, 2022NEWS
All Youth programs Free
As well as SPORTS at 17 Minneapolis Parks including Luxton Park;
no registration necessary.
More Information

2022NEWS
JACKSON FAMILY MEMORIAL
PLAYGROUND at PRATT
Project to benefit Pratt School honoring Madison & Amy Woods Jackson, first African-American family in Prospect Park.
More Info

2022NEWS
Stay Informed About
planning projects
in the area
PPA Land Use & Planning |
Towerside / Prospect North
More Info

2022NEWS
RCC: Resilient Cities &
Communities
Twin Cities-based Alliance for Sustainability promoting vibrant places & regenerative futures.

More Info!